NA
Regular price
Sale price
$3.95
Unit price
per
Sale
Sold out
For smooth, youthful skin, this natural body soap features the cooling and purifying benefits of sandalwood and the soothing, toning properties of turmeric. Best for Pitta and Kapha skin types.
Auromere body soaps are non-GMO, vegan, rainforest-friendly, gluten-free, paraben-free, and biodegradable.
Ingredients

Coconut oil, Sunflower oil, Purified Water, Alkali, Castor oil, Sandalwood compound, Sesame oil, Hydnocarpus (Cactus) oil, Neem oil, Vitamin E (certified non-GMO), Rice Bran oil, Indian Beech oil, Indian Butter Tree (Madhuca indica) oil, Neem bark, Dhub grass (Cynodon dactylon), Indian Gooseberry (Amla), Turmeric, Peepal (Bodhi tree), Indian Licorice root, Celastrus seed, Corallocarpus epigaeus, Nutgrass, Zedoary, Indian Madder root, Costus, Mung bean, and Fenugreek.
Care & Shelf Life

Store in a cool, dry place before use. The shelf life of this natural soap is five years.
View full details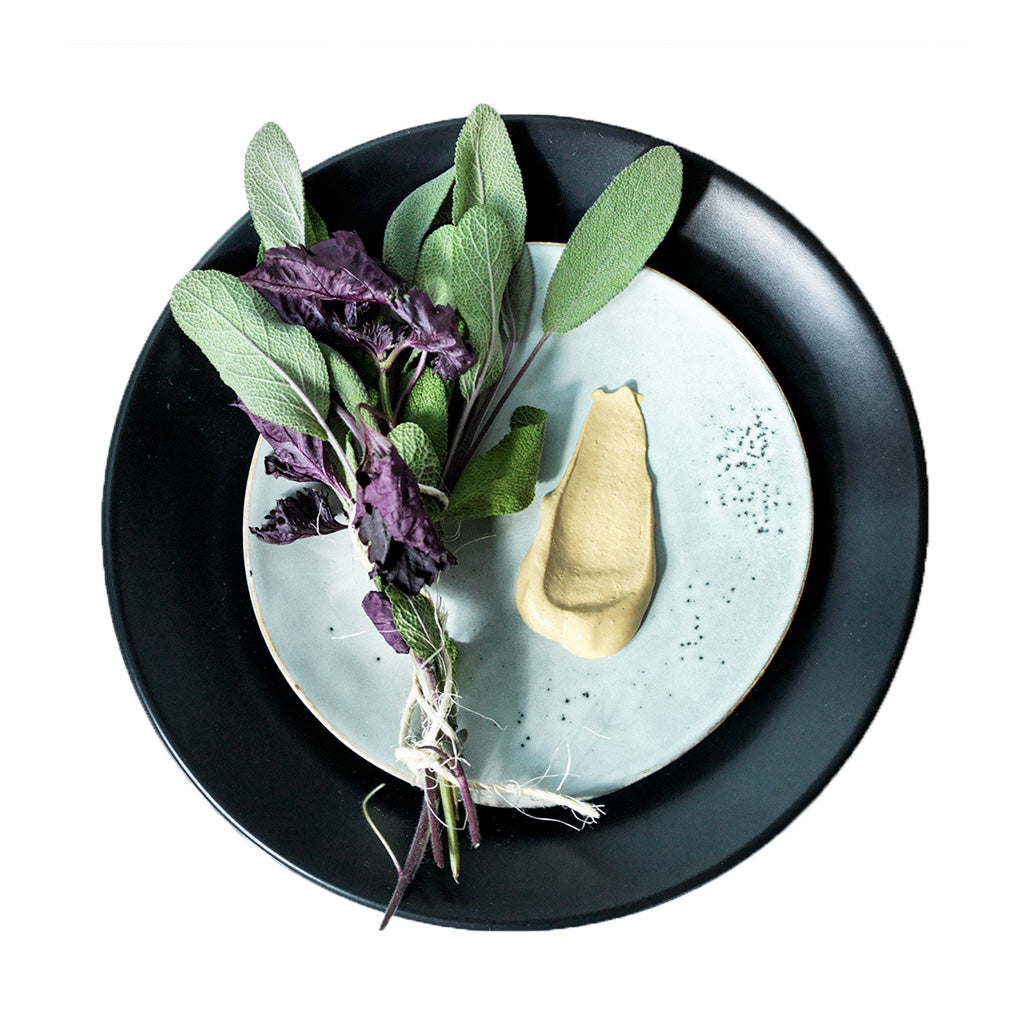 100% Active Ingredients
Each ingredient in every formula serves a critical purpose in the healing process. And with fewer ingredients, you're getting a higher concentration of pure and vital nutrients to genuinely feed your skin, provide optimal skin immunity, rebalance troubled complexions and address the signs of aging where they begin.
Our skincare is 100% free of any and all synthetic chemicals, including synthetic preservatives, parabens, GMOs, artificial scents, colors and dyes. We are proudly cruelty-free and sattvic: non harming to any living being.